The Nightingale training school and home for nurses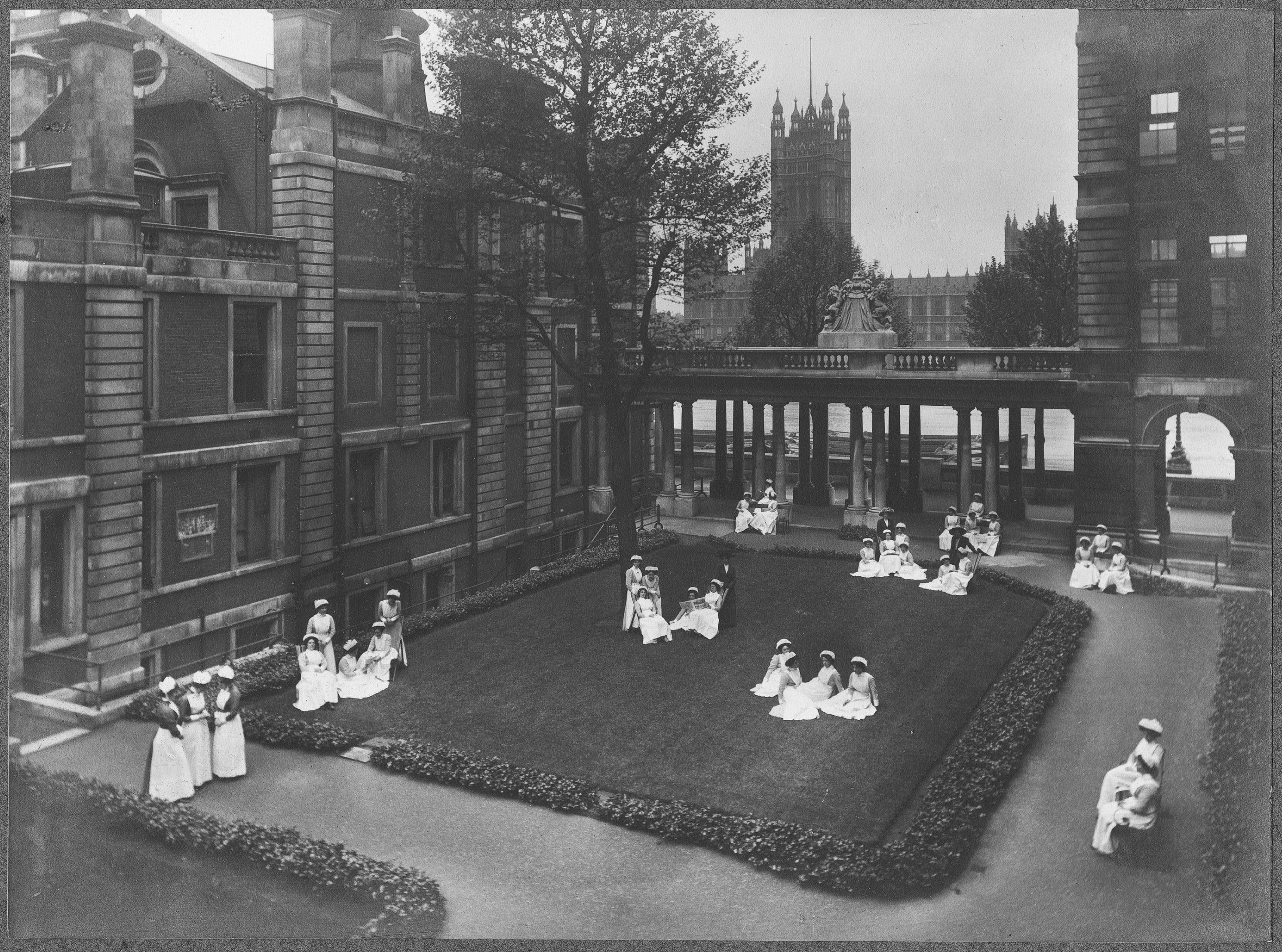 St Thomas' and the founder of modern nursing
Florence Nightingale, the founder of modern nursing, is closely associated with St Thomas' Hospital.
During the Crimean War (1853-1856) she improved conditions at a British base hospital, which resulted in far fewer soldiers dying from their injuries, but she had run a women's hospital in London since 1840 and had spent many years developing her approach to nursing.
In 1859, Florence wrote a book about caring for the sick called Notes on Nursing. She aimed to make nursing a respectable profession for women, based on a training strategy of dedication and discipline.
Backed by St Thomas' Court of Governors and a near £50,000 fund, the Nightingale Training School for Nurses, the first such school in the world, opened at St Thomas' in 1860. Florence selected Mrs Sarah Wardroper, Matron of St Thomas' since 1854, as its first Superintendent.
All trainees and qualified Nightingale nurses were resident in the Nightingale Home, wore uniforms and were expected to adhere to a strict moral code.
The Nightingale approach promoted the wellbeing of both nurses and patients, and nurses from the school went on to spread her approach around the world.
In 2020, we celebrated the 200th anniversary of Florence's birth. Her legacy endures. The school is now called the Florence Nightingale Faculty of Nursing and Midwifery and is also part of King's College London.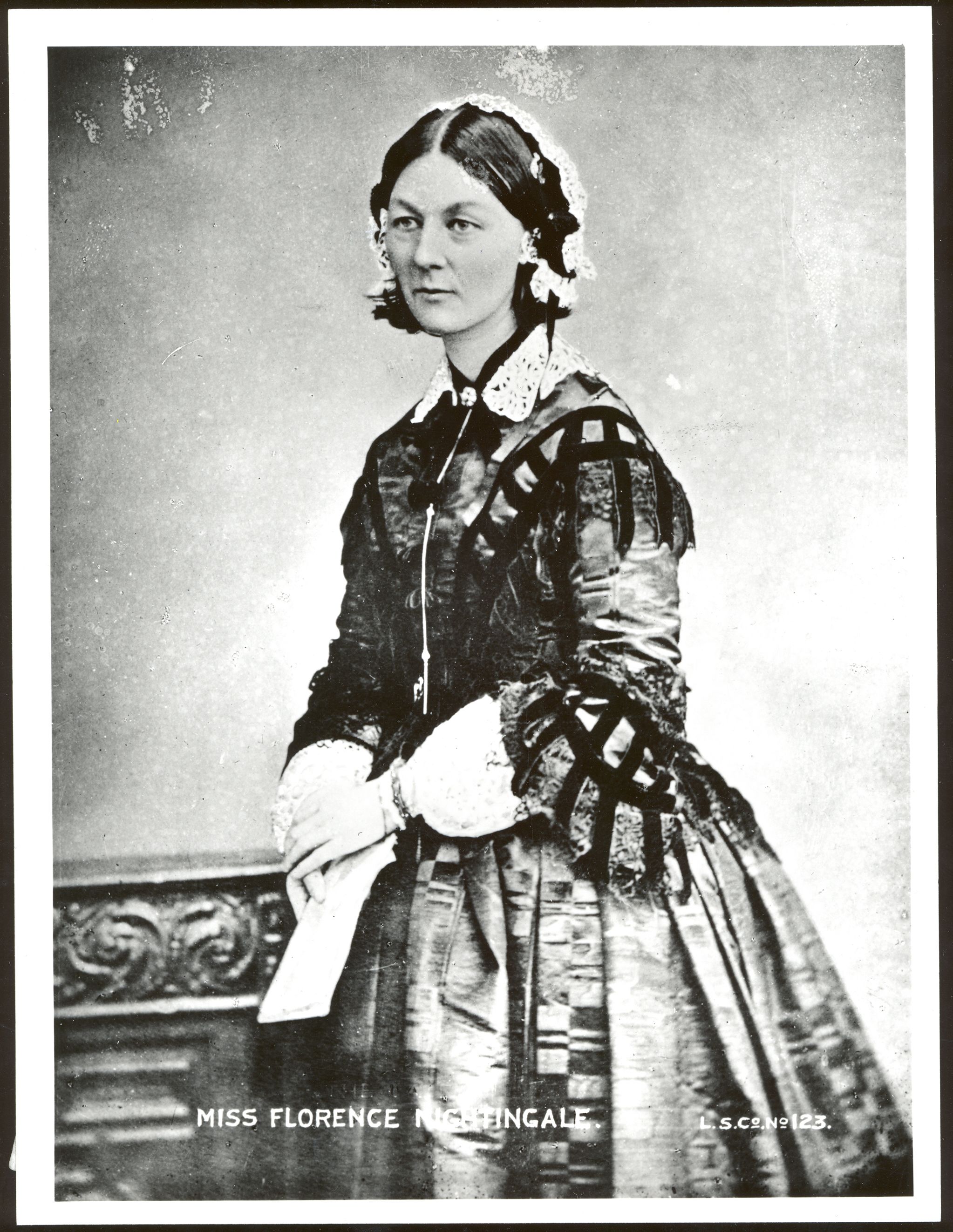 Florence Nightingale Museum
At the southern end of Westminster Bridge, in the basement of St Thomas' Hospital, there is a museum dedicated to bringing Florence's legacy to life through its unique collections, art and interactive displays.
The museum opened in 1989 and today houses approximately 3,000 items including letters, Florence's iconic lantern which earned her the nickname of the Lady with the Lamp, and even a medicine chest which was brought back from Crimea.
It also explores other aspects of Florence's remarkable character and career. Amongst other things:
In addition to English, Florence was fluent in German, Italian and French, and had a good understanding of Latin and Greek.
She was a talented mathematician and created some of the most famous data graphics in history. She was an early adopter of this statistical tool and was the first woman to be elected to the Royal Statistical Society.
In the 1870s, Florence worked with the government to push for legislation to significantly improve sanitation.
Florence inspired Red Cross founder Henry Dunant. She went on to directly influence the setting up of the British Red Cross in 1870.
On 13 August 1910, at the age of 90, Florence Nightingale died peacefully in her sleep in Mayfair, London.
International Nurses Day is celebrated every year on Florence's Nightingale's birthday – May 12.
Mary Seacole, a pioneering British-Jamaican nurse
Mary Seacole was a pioneering 19th century British-Jamaican nurse and businesswoman. She was arguably the first 'nurse practitioner'.
At the outbreak of the Crimean War in 1853, Mary applied to the War Office to be included among the nursing contingent but was refused. So she travelled independently to the Crimea, set up the 'British Hotel' for sick and convalescent officers and tended to the battlefield wounded.
In 2016, a statue of Mary Seacole, by Martin Jennings, was unveiled in the garden at St Thomas' Hospital. It was the first statue in the UK to honour a named black woman, and recognises Mary Seacole's contribution, particularly as a nurse, and that of people from ethnic communities to British society.
In 2021, a newly commissioned painting of Mary Seacole by artist Richard Wilson was unveiled at Guy's Hospital on what would have been Mary's 216th birthday – the same day Jamaica declared 23 November as Mary Seacole Day.