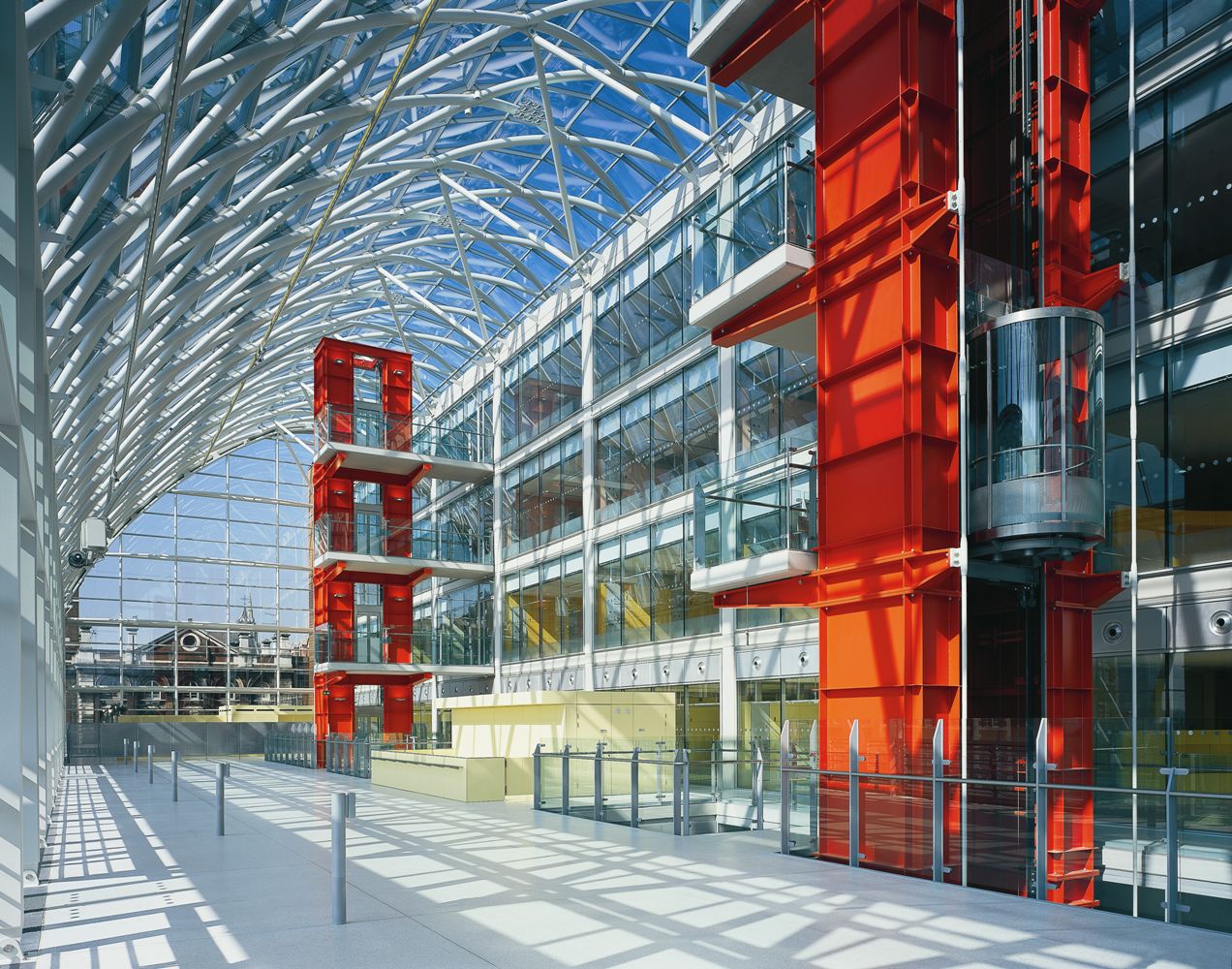 Built in memory of Evelina
The original Evelina Hospital for Sick Children opened in 1869 on Southwark Bridge Road, London. Funded by Baron Ferdinand de Rothschild, it was built in memory of his wife, Evelina. Evelina had died three years earlier along with their son who was premature. Rothschild wanted to open a maternity hospital, but was persuaded by his friend Dr Arthur Farre, a famous obstetrician and physician to Queen Victoria, to open a children's hospital for the poor.
The latest design
The new four storey hospital was located south of the river Thames and was described as having 'the very latest design concepts', including 'a quarantine ward for doubtful cases', 'abundant provision for the most perfect ventilation' and 'large and cheerful rooms, one of which will be for cases of whooping-cough and its complications', 'with no expense spared to make this a model hospital'.
The large open wards were flooded with light, scattered with children's toys and included a playroom.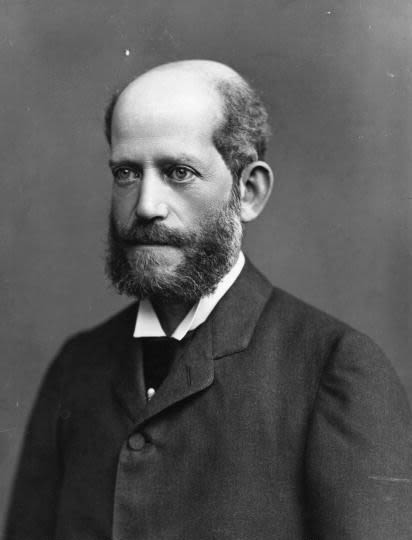 Growing hospital
When the hospital first opened, patients with infectious fevers and children under two years old were not allowed. These rules were repeatedly ignored by doctors and eventually overturned. By 1900, over 50% of admissions were babies and toddlers.
In the first year, over 300 children were admitted to the hospital's 30 beds. By 1900, bed numbers had doubled, with over 1,000 admissions and more than 20,000 children visiting the hospital each year.
Other children's hospitals, including Great Ormond Street, had a convalescent home where they discharged patients; however Evelina did not have one until 1931. Until then, children were sent to seaside and country homes, paid for by a special fund.
From 1896-1907, thanks to public donations, Evelina was able to add:
electric lighting
a new isolation ward
an additional floor
an expanded outpatient department
x-ray facilities
a new operating theatre
a roof garden
Second World War
During the Second World War, Evelina closed to inpatients as it served as a casualty post.
It was hit by bombs three times during the blitz; in 1940, 1941 and 1944.
Evelina moves to Guy's
Following the creation of the NHS in 1948, Evelina merged with Guy's Hospital. In 1949 the hospital school opened so children could continue their education while being treated as inpatients. The hospital school was one of the first of its kind in London.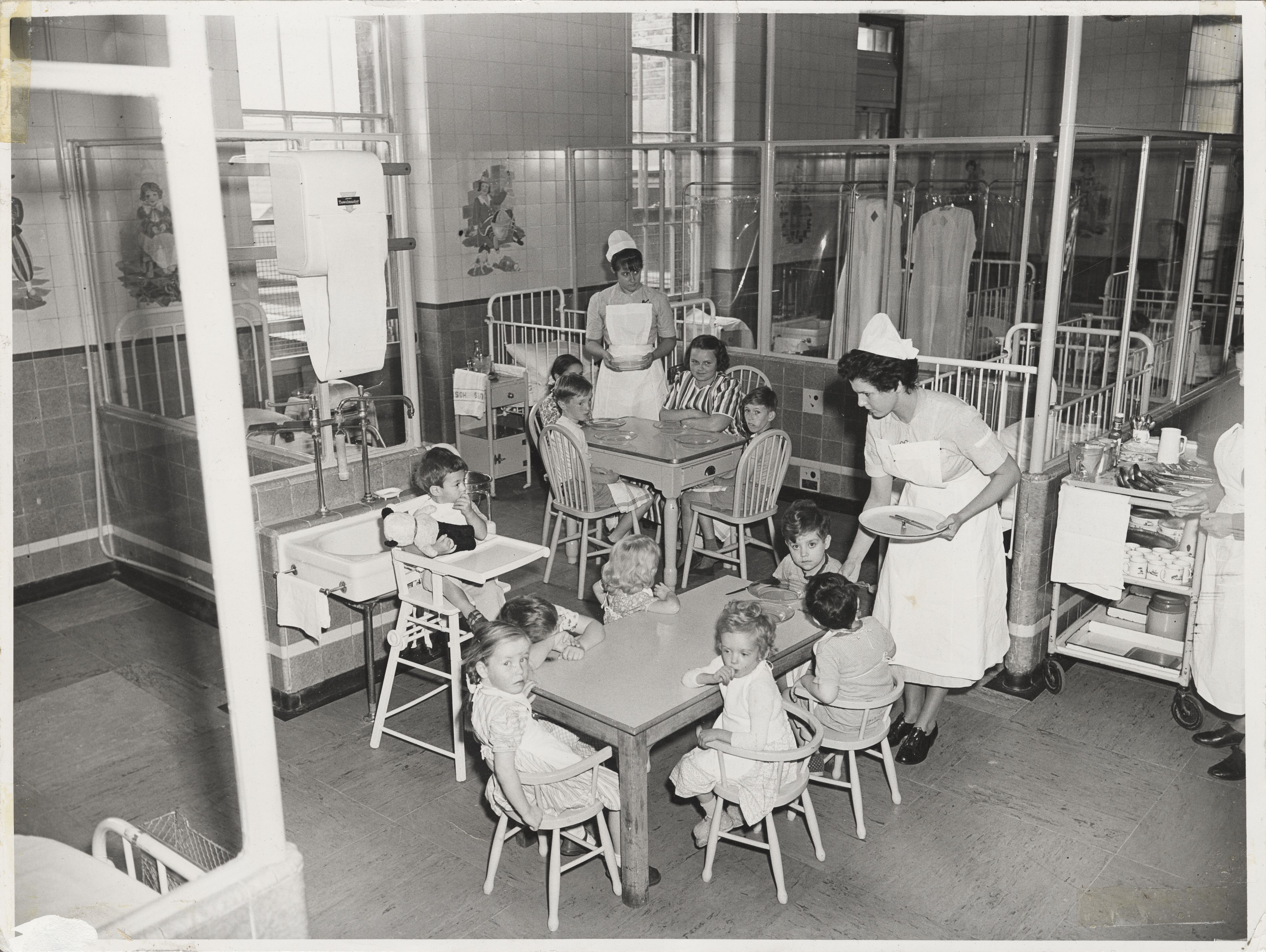 In the early days, visiting by parents was limited to certain hours and was not allowed on the same day as an operation. By the 1970s, the hospital allowed parental visiting every day and went on to establish a cubicle for mother and child, which was the first in London.
In 1976, Evelina moved to the newly opened Guy's Tower. Several of the children's wards in Guy's Tower were named after those who had contributed to the original hospital, including Rothschild, Arthur Farre and Caleb Diplock.
Over the next 30 years, as hospital services for children became more specialised, the children's department developed a worldwide reputation in a number of areas, including:
children's heart surgery
nephrology (kidney)
neurology (nervous system)
Evelina moves to St Thomas'
In 1999 the decision was made to re-establish Evelina Children's Hospital as a new specialist hospital on the site of a former nurses' home at St Thomas'. An architectural design competition was managed by RIBA Competitions and won by Hopkins Architects and engineers Buro Happold.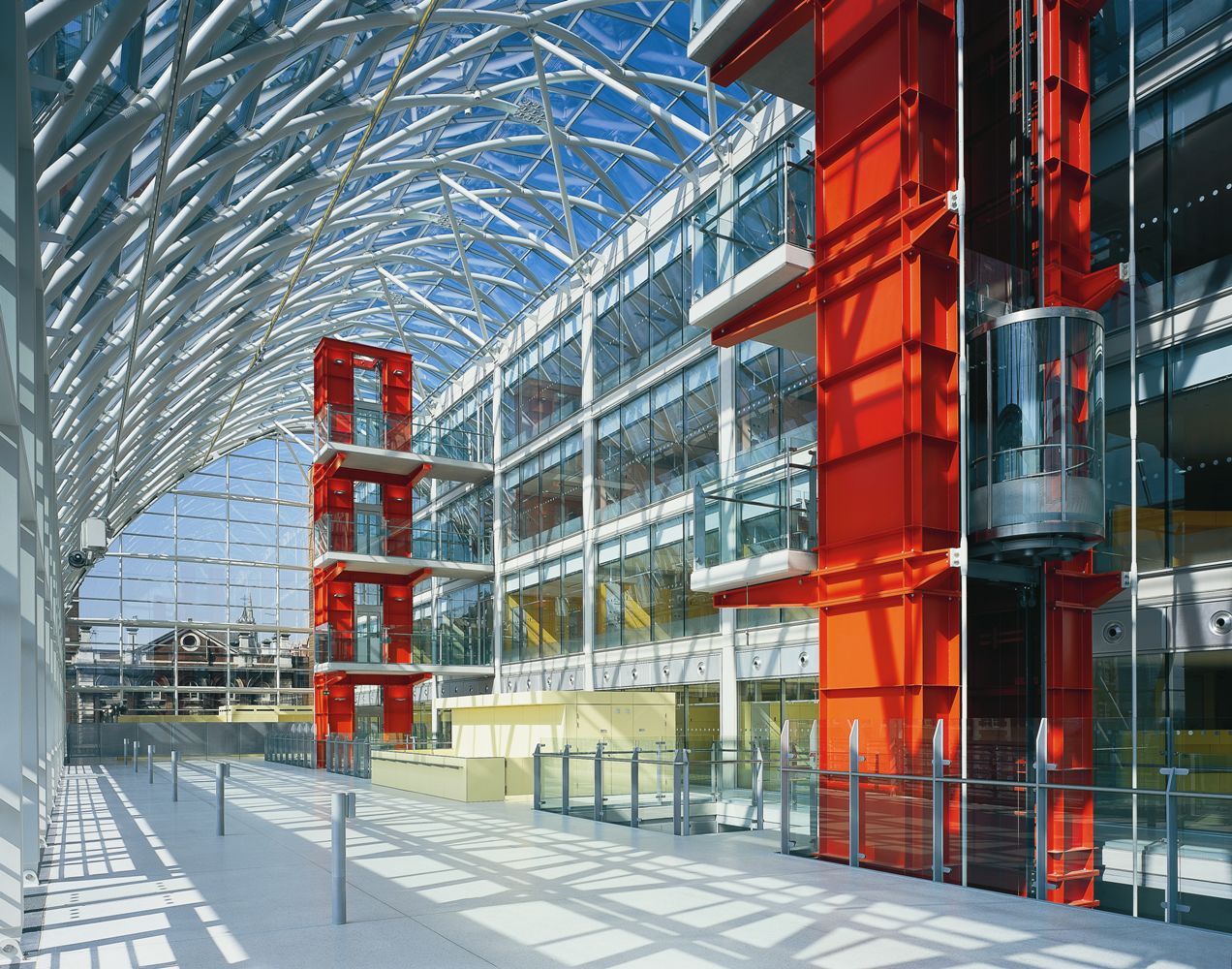 The award-winning building was designed around the needs of the children, their families and staff to provide the best possible care. The result is 'a hospital that doesn't feel like a hospital' with state-of-the-art equipment and services.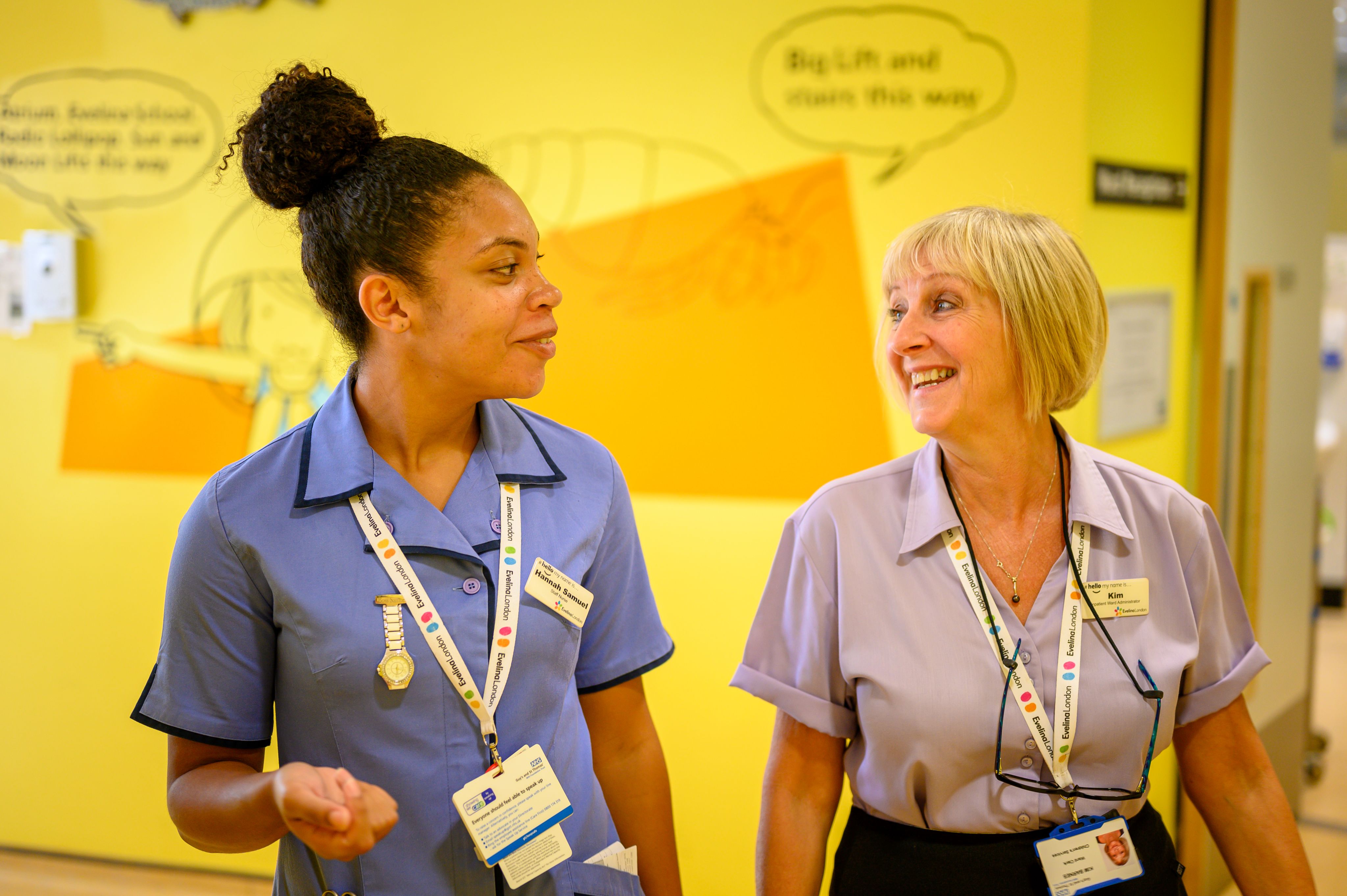 When it opened in 2005, Evelina London was the first new children's hospital to be built in London for over 100 years, and it is now the second largest provider of children's services in the capital.
Although a part of the NHS, the £60 million building cost of the new hospital was largely paid for with private funds, with £50 million coming from the independent Guy's and St Thomas' Charity.
Since its relocation to St Thomas', two new operating theatres have been built.
A home from home for families
In 1989 Ronald McDonald House Charities opened their first house in the UK at London Bridge. The 20 bedroom Guy's and St Thomas' House provided accommodation for families to be near their children being treated at Evelina.
After Evelina London moved, Ronald McDonald House and the Guy's and St Thomas' Charity were able to build a new House five minutes' walk from St Thomas'. Ronald McDonald Evelina London's purpose built 59 bedroom facility gives families a home from home as close as possible to their child.
Highly specialist children's services
Today, Evelina London Children's Hospital offers a wide range of services meeting the needs of south London's children while offering highly specialist care for children from across south east England and beyond.
Evelina London also manages Children's Community Health Services in the Boroughs of Lambeth and Southwark and is integrating services with Royal Brompton following their merger with Guy's and St Thomas'.
A new centre for day surgery, opening in 2022, will provide the dedicated space to provide 2,300 surgeries a year.
Famous firsts and innovations at Evelina London Children's Hospital
1948 – Dr Ronnie MacKeith, the UK's first paediatric neurologist, set up the first cerebral palsy advice clinic
1967 – The world's first operation on a child with congenital heart disease is performed. Known as the Ross procedure, named after surgeon Donald Ross.
1980 – The UK's first Fetal Cardiology department is established, allowing diagnosis of heart conditions before a baby is born.
2003 – Staff at Evelina London carried out the world's first MRI-guided cardiac catheterisation
2003 – Evelina London was the first UK children's hospital to introduce 3D scans to detect and treat congenital heart disease
2016 – Evelina London developed the UK's first 3D ultrasound imaging system for children with scoliosis 
2019 – A 2-year-old girl became the youngest child in the world to undergo deep brain stimulation at Evelina London to treat the muscle movement condition, dystonia.
2021 – A teenage boy underwent the first paediatric robotic surgical procedure for testicular cancer in the UK, at Evelina London.
2021 – First baby in the UK received the life-saving gene therapy, Zolgensma, at Evelina London
2021 – Evelina London became the first children's hospital in the world to use pop-up isolation rooms to help prevent the spread of COVID-19.